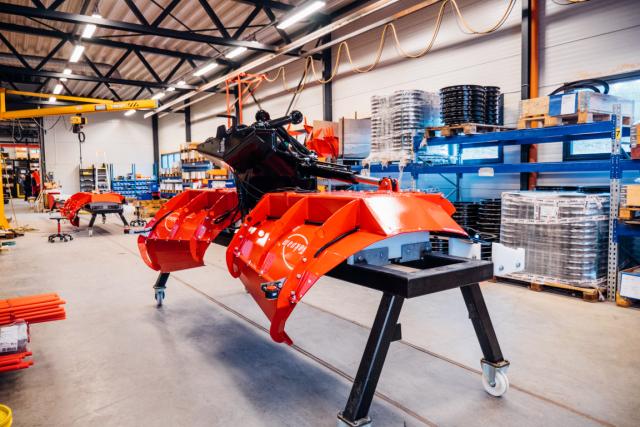 Our culture
Our culture is the attitudes, values ​​and norms that prevail in Tokvam. Our core values ​​are Quality, Simplicity, Efficiency and Flexibility. Our values ​​are expressed through our culture. Our culture guides how we lead and talk to each other and our customers, how we run the company and how we go to market with our products. Culture expresses what we care about and how we solve problems. Culture defines us.
Tokvam AS
Tokvam as is a Norwegian family-owned industrial company that has been in continuous operation since 1958.
Today, Tokvam as is a high-tech production company with its own products and a strong brand in the industry. The company's core business is the sale, development and production of tools for road maintenance. Sales and service take place through a network of dealers in more than 10 markets. Tokvam has sevenfold its turnover in the past 15 years and has never delivered negative operating results. Our clear ambition is to take new steps to strengthen our position internationally. We will build competitiveness by living our core values ​​of quality, simplicity, efficiency and flexibility. We will develop our own business, challenge our competitors and excite our customers.
Our products
Our vision is "We make winter/spring/summer simple". We are here to create better and safer access on the roads despite tough and unpredictable weather and driving conditions. We do this by developing and producing efficient, reliable products that are easy to use and own. We will provide premium service and follow-up.
Those who buy our machines are mainly small and medium-sized contractors whose work is road maintenance. It is our dealers who sell our products and provide service to these customers. We will offer products to this customer group that are used on tractors, wheel loaders and compact machines.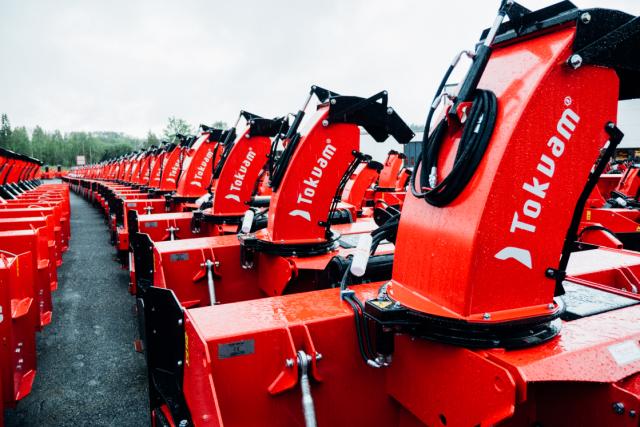 Premium Service
We are passionate about your machine running and not standing still. That is why we deliver "Tokvam Premium Service".
We guarantee that all operation-critical parts are in stock for all newer machines, we give you extended guarantees on selected components and we can supply spare parts for your product for up to 30 years.