Snowblowers
Snowblowers from Tokvam work on all types of snow and have a very powerful and functional construction. This gives a large working capacity and a long service life.
Snowblower carriers and areas of use
Two-stage snow blowers are available in various sizes to suit everything from small tractors to larger tractors. The Tokvam two-stage milling cutter is a versatile milling cutter that has many applications. It is suitable for the vast majority of tasks, such as clearing snow from roads, footpaths and car parks. We have a good selection of additional equipment for all our milling cutters, which means that you can adapt the milling cutter to the desired use.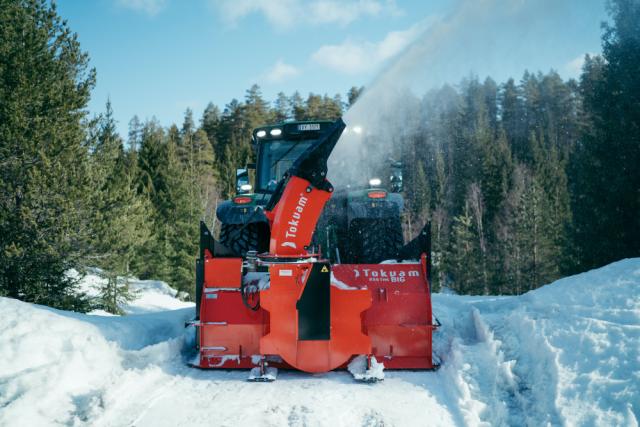 Do you need help finding the right product?
Do you have questions about one of our snowblowers? Or do you look for an offer? Fill out the form below and you will be contacted by your dealer.