Snowplows
Snowplows from Tokvam are characterized by strong construction and good material choices that provide high strength and a long service life.
Snowplow for efficient removal of snow and ice
Tokvam's snow plows can be found both as a u-plough and a v-plough. Our patented FlexFlow - flow and attachment system ensures ease of use and flexible usage options. In addition, it leads to superior accessibility and good driving comfort.
Snowplow carriers and areas of use
Tokvam snow plows are available in different working widths. Our side plows are available in working widths from 280 cm to 380 cm. The U-ploughs have working widths from 400 cm to 490 cm. Both folding plows and U-ploughs have in common that they are suitable for both tractors and wheel loaders. See specifications under each product.
Advantages of the Tokvam snowplows:
Good material choices that provide a long service life.
Superior accessibility.
Flexible possibilities of use.
Flow and throwing properties in the top class.
Designed to fit most types of carrier machines.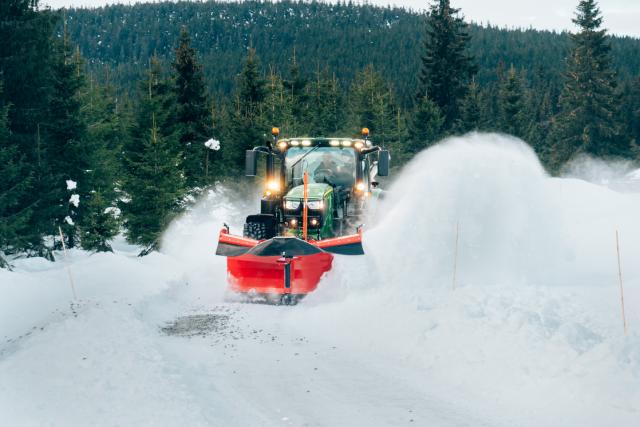 Do you need help finding the right product?
Do you have questions about one of our snowplows? Or do you look for an offer? Fill out the form below and you will be contacted by your dealer.